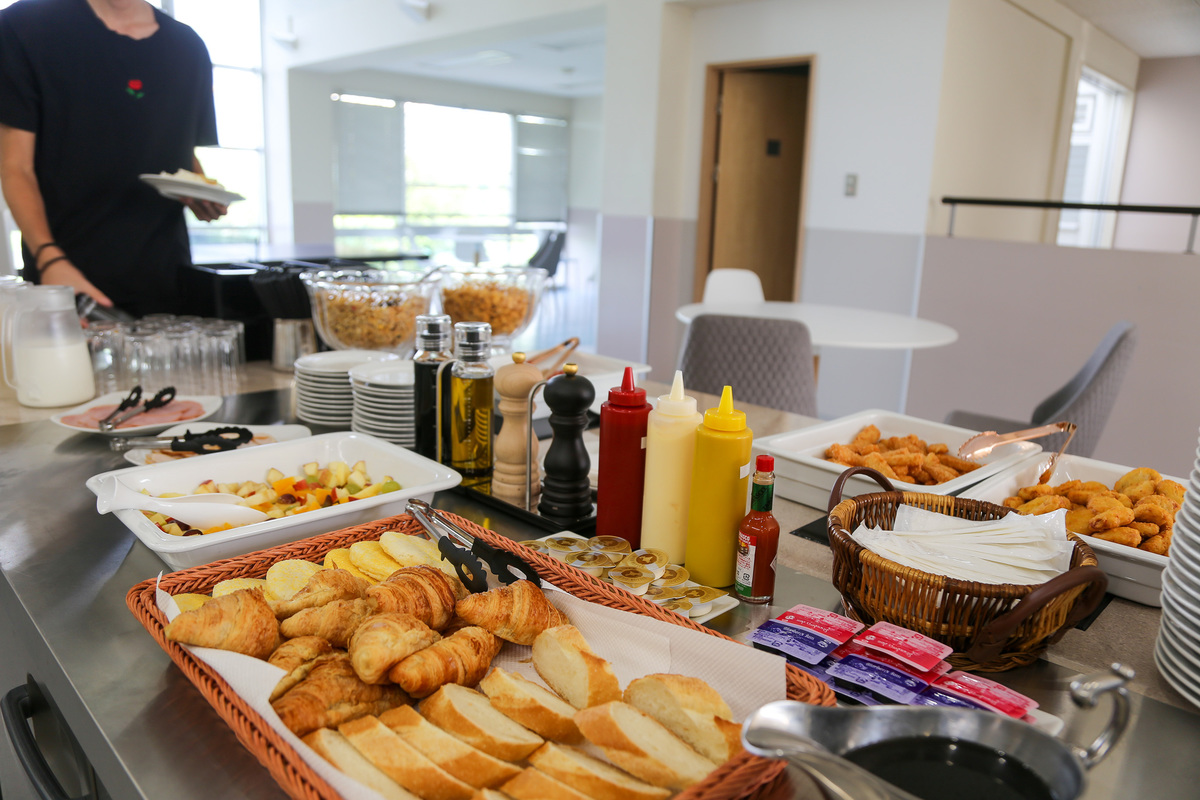 Canadian Academy has boarding facilities for students who are away from their families.

On September 20th, we celebrated the grand opening of the new dining hall, and our dormitory students enjoyed their very first meal in the brand-new space.
Please also check our 'Life as dorm students' video!
Our Dormitory
Canadian Academy offers a boarding program for grade 8 - 12 students, providing an opportunity to extend the classroom and experience life in Japan.

We currently have twenty-four dorm students coming from thirteen countries worldwide.

They have chosen to join our boarding program for different reasons: some were so eager to learn at CA that they came to Kobe from abroad by themselves, or some others wanted to stay at CA while their families had to move to other countries.

Whatever the reason is, the students have been good buddies in enjoying Life in Kobe.
In the boys' and girls' dormitory, are bedrooms, bathrooms, a laundry room, and a shared living room.

Through life with their roommates from different cultures, the boarding students learn what it means to be an international citizen.

In addition, dorm life has helped the students to become independent, as they do multiple things themselves, including household chores and schedule management.
How we support the students
Dorm parents, who are also teachers at CA, live in the dorms, providing students with a wide range of support.

The support of the dorm parents includes organizing the orientation week for new students, taking care of everyday issues, rotating evening dorm duty, and planning/accompanying weekend and holiday outings.
Weekends and Holidays
It is often the case that the boarding students plan weekend outings themselves.

In October, they enjoyed cycling to Kobe Airport, and a day trip to Kyoto to enjoy the Wagashi (traditional Japanese sweets)-making experience.

During an extended break, such as autumn break, there are opportunities to travel to different areas in Japan, including Okinawa.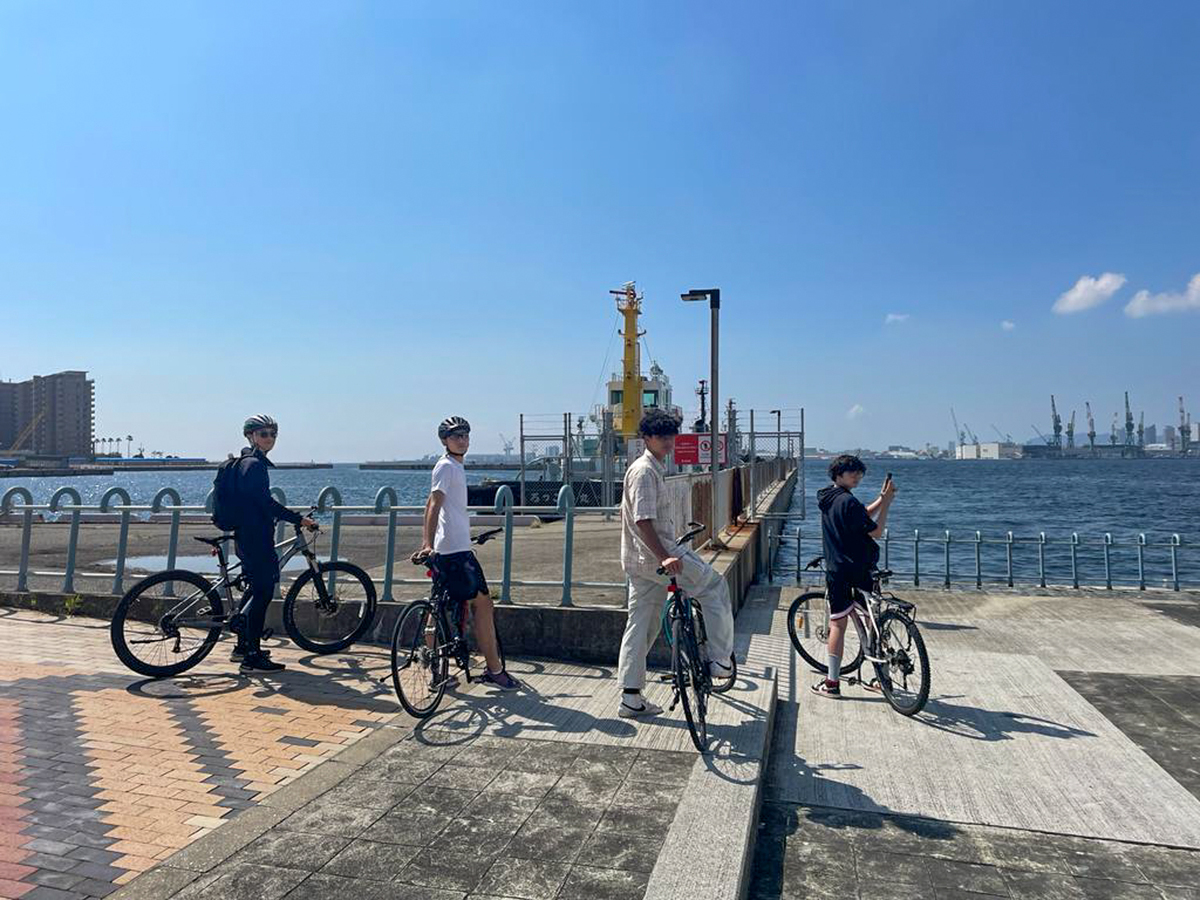 Rules in the Dormitory
To lead a safe and organized life, we have some rules in the dormitory.

For example, we make it a rule to have 'quiet time' from 7 to 9 pm on weekdays.

The students are to focus on their studies during that time.

Also, the students must inform the location and the returning time when they leave the dormitory by themselves.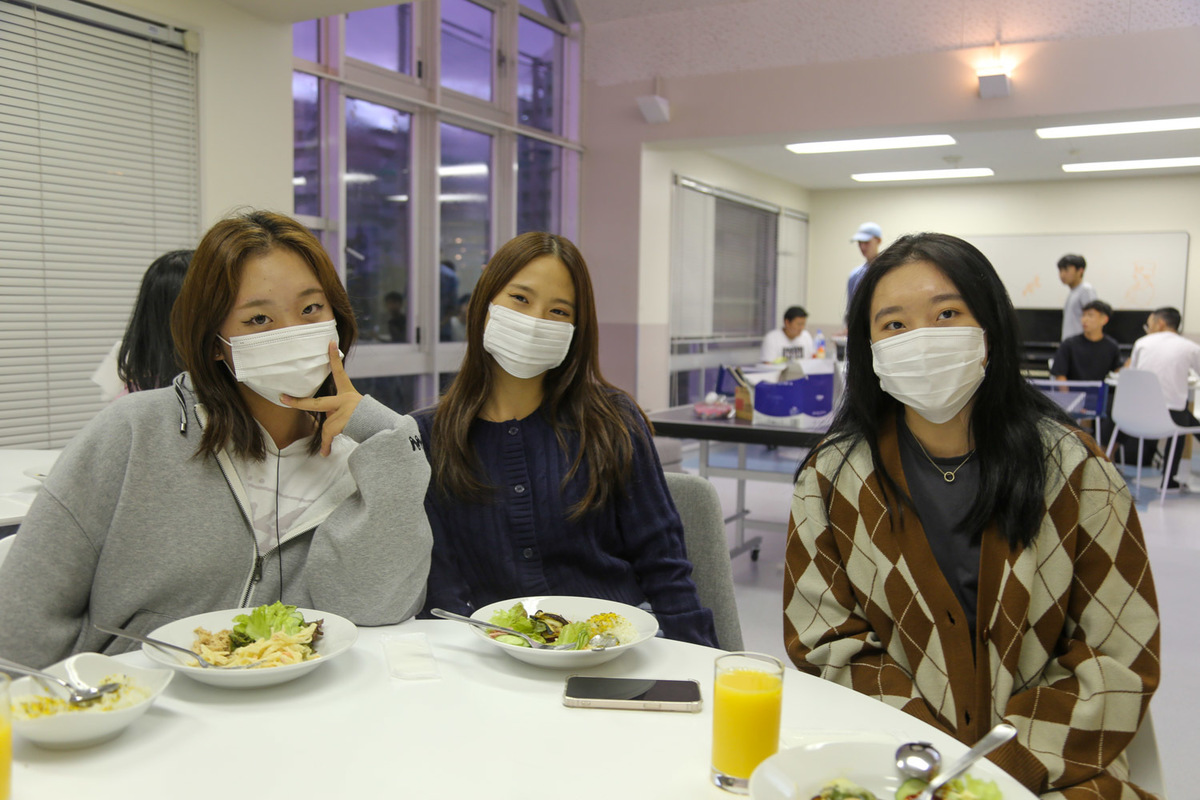 Home away from Home
The dormitory at Canadian Academy is a 'home away from home' for the students.

Although it is physically away from their real home, this is where the students feel safe and comfortable, developing their independence as well as academic skills.

In addition, the students have many opportunities to deepen their understanding of different cultures.

We are sure that these aspects of dorm life nurture the students' compassion and intercultural competence.
If you would like to learn more about our boarding program, please check our website or reach out to our admission officer.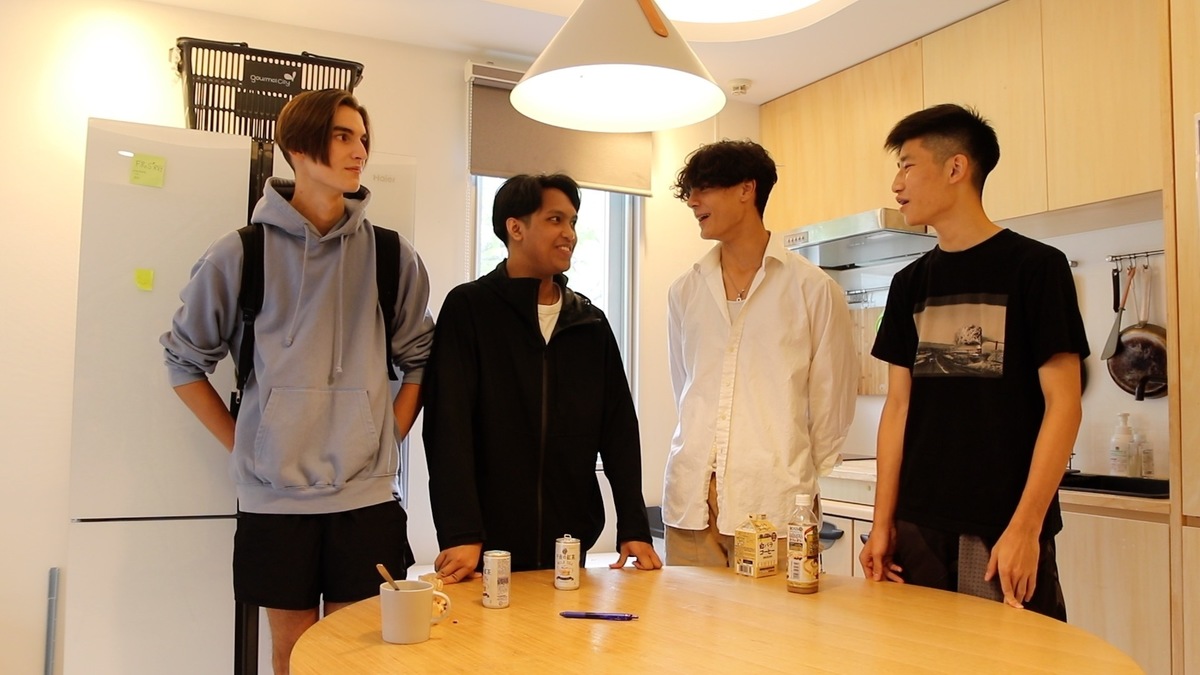 Inquiry
Canadian Academy
4-1 Koyo cho Naka, Higashinada-ku, Kobe 658-0032, Japan