Aoba-Japan International School
AOBA March 14:
Last week saw MYP learners taking part in the first of our Transforming Education Symposia (TES1). This event was a practice run for the TES2 to be held on Friday 14th April 2017.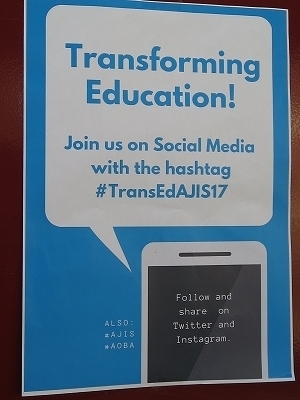 TES1 was an internal event where learners from grades 5, 11 and 12 became the audience and critical friends for learners of grades 6-10. The symposium was divided into three main sessions.
Session 1 had groups of learners presenting ideas about education and proposals they were making for positive change in our school. Ideas ranged from adopting class pets to creating new classes to help learners identify their career goals and from introducing solar panels to creating a school supplies shop.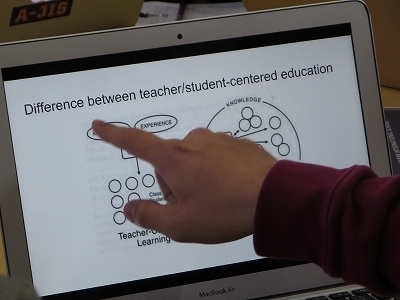 Session 2 was dedicated to a panel discussion with teachers and learners answering questions from the audience and discussing their opinions on education. The event was hosted by grade 11's Maya Lopez and raised issues of creating a balance between stress to be successful in school and mental health and what the point of education really is.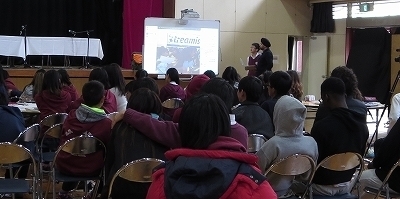 Session 3 involved grades 11 and 12 mentoring small groups of learners from different grades towards setting goals for the school over the next months and years. The goals set were:

Creating more school clubs via new guidelines.
Providing time for learner choice of classes in middle school
Developing a conservatory stream
No uniform/Better uniform
More development of group learning in some classes
More access to goal-setting and careers/university guidance
First aid in each class
Perform an energy wastage analysis of the school to see ways to save resources.
Have nap-time like KG kids after lunch!
Have more classes with hands-on, creative activities
Rooftop gardens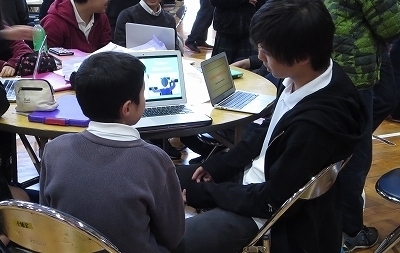 We'd like to thank all the learners, teachers and staff who helped the symposium be the success it was. We have learnt a lot from the process and from the ideas presented by learners. From now to the end of the year, learners will be encouraged and supported to see through their proposals for change and gain success in improving life and learning in the school. Branching out from this, learners are invited to start creating proposals for taking wise action on issues they are concerned about in the wider community.
On Friday 14th April, TES2 will be held with invitation to parents, local educators and student representatives along with people involved in educational change in Japan and a television crew to record it all. Hope to see you there!
Aoba-Japan International School
http://www.japaninternationalschool.com
[Hikarigaoka Campus]
7-5-1 Hikarigaoka, Nerima-ku, Tokyo 179-0072
Hours: 8:30 a.m. to 5:30 p.m.
Phone: 03-6904-3102
Fax: 03-5997-0091

[Meguro Campus]
2-11-5 Aobadai, Meguro-ku, Tokyo 153-0042
Hours: 8:30 a.m. to 4:30 p.m.
Phone: 03-5428-4488
Fax: 03-5456-1800